Lukashenko wants to buy oil to bypass Russia
22.01.2017
---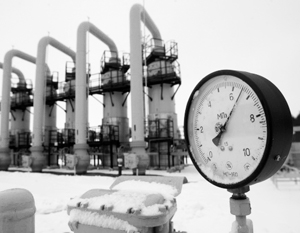 Belarus has made another step in bargaining with Russia on fuel conflict that stretches from the last year: Mr Lukashenka has threatened to replace dwindling supplies of Russian oil to other fuels. Apparently, in the Arsenal of the Belarusian President has remained more real and fresh threats. The position of Russia, on the contrary, increased. Whether it will allow the neighbors to resolve the protracted conflict?
Belarus needs to compensate for the reduced deliveries of Russian oil by purchasing fuel from other countries, said President of Belarus Alexander Lukashenko.
"The trading position of Belarus sound weaker. Sell ally (Russia) was better last year, when geopolitical conflict was sharper"
"There is no disaster, but the reduction of oil supplies from the Russian Federation should be replaced by alternatives", – quotes its words Agency "BelTA".
Lukashenko reminded that these issues were raised at the end of last year, and some alternative options were even implemented. "We have some tried, tested already in practice, bringing oil from the Black sea and the Mediterranean to our refineries, to practice to see how it will look economically," – said the Belarusian President.
He asked Vice-Premier of Belarus Vladimir Semashko and to report on how things work in the oil and gas sector and how the government is going further to ensure the supply of fuel.
In 2016 Belarus has purchased 85 thousand tons of oil in Azerbaijan, where fuel was delivered into the country via the Ukrainian port. During the talks with Azerbaijani leader Ilham Aliev Lukashenko has expressed a desire to continue and develop cooperation in the oil sector.
Russia really reduces the supply of crude oil to Belarusian refineries. It was originally planned that Russia will supply 24 million worth of oil annually from 2016 until 2024. However, last year broke the gas scandal. Starting in 2016, Minsk began to pay Russia for gas at their own price, which he considers justified. A contract price called unfair. In the end, the end of the year Minsk has $ 281 million for gas already delivered. And several times Belarus made statements that the parties have agreed. In the fall of Minsk even named the date of payment of debt for gas. But in the end the things are there. Moscow insists that before withdrawing the dispute, the payment shall be made under the contract – 132,77 dollars per thousand cubic meters. Minsk pays less.
At the same time Minsk has started to meet its obligations to petroleum products. Under the contract Russia is to supply 24 million tons of crude oil a year to Belarus, and that – to return to Moscow on 1 million tons of oil products (processed from Russian oil). However, Minsk has put less oil products in Russia, and more on exports to third countries, than well earned.
In addition, Belarus, hoping to put pressure on Russia in the gas dispute has decided to raise tariffs for transportation of oil through pipelines from 1 February 2017 to 7.7% – from 267,32 to 287,90 Russian rubles per ton.
The discontent of Russia's cause and ongoing fraudulent scheme of Belarusians, because of the suffering that the Russian budget. It's about the fact that when exporting oil products made from Russian oil to third countries, Belarus needs to transfer the duties to the Russian budget. But often finds loopholes and puts all the profits into your pocket.
In response to this mess, Russia last year used his arm that has limited supplies to Belarus crude oil which goes on the price of domestic duty-free and bisaccate.
So, in the third quarter of 2016 Russia is 2.25 million tons reduced the volume of crude oil supplies to Belarus up to 3.5 million tons in the fourth quarter to 3 million, And recently, the media became aware that in the first quarter of 2017 Russia intends to supply to Belarusian refineries only 4 million tons of crude oil, although Minsk is expected at 4.5 million tons.
In fact, to make up for this lost Russian oil Belarus and spoke about finding alternatives.
Belarusian man seeks alternative to Russian oil with a frequency of almost once per year for the past decade. But so far, success in this direction was not achieved. Those 85 thousand tons of oil that Belarus purchased in 2016 in Azerbaijan and which were delivered through Ukrainian port, is a pinprick to Russia. This is nothing compared to the 24 million tons of oil that Russia was ready to supply Belarus. Even if we assume that Moscow will deliver this year to 4 million tons in a quarter (16 million per year), Minsk still get ten times more than it can give Azerbaijan.
In fact more oil from Azerbaijan to Belarus, and not there. And buying it in large volume will cost Belarusians. Be cheap oil, which gives Russia free of duty and bisaccate, Belarus simply will not find anywhere else. Therefore, the purchase of any other oil will be unprofitable to Minsk.
Another alternative option for procurement of oil, the Belarusian government has named Iran. But this option is still largely science fiction. Because Belarus is too far away and has no outlet to the sea, which greatly increases transportation costs.
Finally, the Belarusian refineries are configured for processing the Russian oil brand Urals. To move on to processing another oil, e.g. a more "light" from Azerbaijan will need a new power.
The past experience of Belarus for the purchase of Venezuelan oil for a long time, it would seem, proved the futility of ideas to find a decent alternative to Russian. For two years (2010-2012) Minsk bought Venezuelan oil, which was twice as expensive as the Russian. So, in 2010, Venezuelan oil cost for Belarus 656 dollars per ton, while the Russian – 398 dollars for ton. The supply of fuel from Azerbaijan now, most likely, exactly the same disadvantageous for Belarus, as well as from Venezuela then.
All this talk about finding alternative oil – just another attempt of Belarus to get more preferences when resolving oil and gas disputes, accumulated over the past year. But this attempt is unlikely to succeed.
Over the past year, Lukashenko strongly rein against Russia. Meanwhile, Belarus should continue to be grateful to Moscow for its energy. Without them, the Belarusian economy would be far worse. So, today, buying Russian oil at $ 30 per barrel gives Belarus an increase of 2-3% of GDP. If Belarus is buying oil at world prices (45-50 dollars), the cost of buying the raw materials would be 2-3% of GDP higher. Theoretically, if Belarus prepare for Azeri oil that is technically impossible, it is these 2-3% of GDP to lose. Thus, without cheap energy resources from Russia, the Belarusian economy would be in much worse shape.
Gas Belarusians also get at the lowest in Europe cost only 132 dollars per thousand cubic meters. According to the contract, it is formed so: the price of gas in the Yamalo-Nenets Autonomous Okrug 36 dollars plus 90 dollars for the transportation of gas to Belarus plus six dollars for the storage of gas in the Russian UGS (underground gas storage). However, the greed of the Belarusian authorities has no limits, because they want to pay two times less.
However, Belarus has clearly decided to seize the moment – worsening political relations between Russia and Europe to negotiate more favorable terms for oil and gas.
Moreover, Lukashenka has had a real chance to achieve the best price for gas in the past year. According to the Director of the national energy security Fund Konstantin Simonov, in October, the parties managed to achieve a real compromise agreement, and in favor of Belarus. Since Russia has agreed to reduce the price of gas, and in the future two years to make it equal to the Russian. However, the agreement fell through due to the detail. Lukashenko agreed to continue bargaining in 2017.
This year, however, Russia's position looks stronger, so nothing the Belarusian President did not agree on favorable terms in the past.
"This year the situation is different. Last year, Lukashenko has been able to more effectively bargain with their threats spread in Europe. In fact, it is the main element of trade. We know that Lukashenka used the situation of conflict with the West. Ran in Europe, began to hint that he is Pro-European and Russia is ready to turn away. In Minsk peace talks began, Lukashenka positioned himself as a neutral host. Removed from it, by the way, sanctions. This policy has been effective," – said Simonov.
However, this year many are waiting for the lifting of sanctions with Russia. "Today's inauguration of trump, and we see a change of attitude towards Russia in European politics. And Belarus have been particularly useless. In this respect, the trade position of Belarus are weaker. Sell ally (Russia) was better last year, when geopolitical conflict was more acute," – said the source.
Russia took a tougher stance today because the extra money now really. However, Simon is optimistic: "I think all will agree. So it was traditionally. In this quarter, an agreement will be reached".